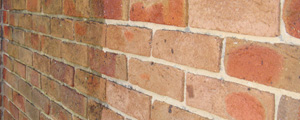 At Propaclean we have specialist teams that supply Professional Graffiti removal services for residential and commercial properties. Our Services are available in Northern Sydney, The Central Coast, Newcastle and the lower Hunter Regions.
We use a variety of different removers and techniques depending on the type of Graffiti and the material makeup of the surface that has been defaced. We use and recommend 'SoSafe Specialty Products'
SoSafe produce a wide variety of removers for just about every surface and they are also the most environmentally friendly graffiti removers on the market.
By combining the correct application and the correct removing solution we can guarantee the best results possible.
After treatment and where possible the graffiti would then be pressure cleaned to remove smaller traces.
If Graffiti is a constant problem we can arrange a free onsite assessment to see what can be done to improve the environment and what anti-Graffiti products would best suit.